Roof Top Services & Materials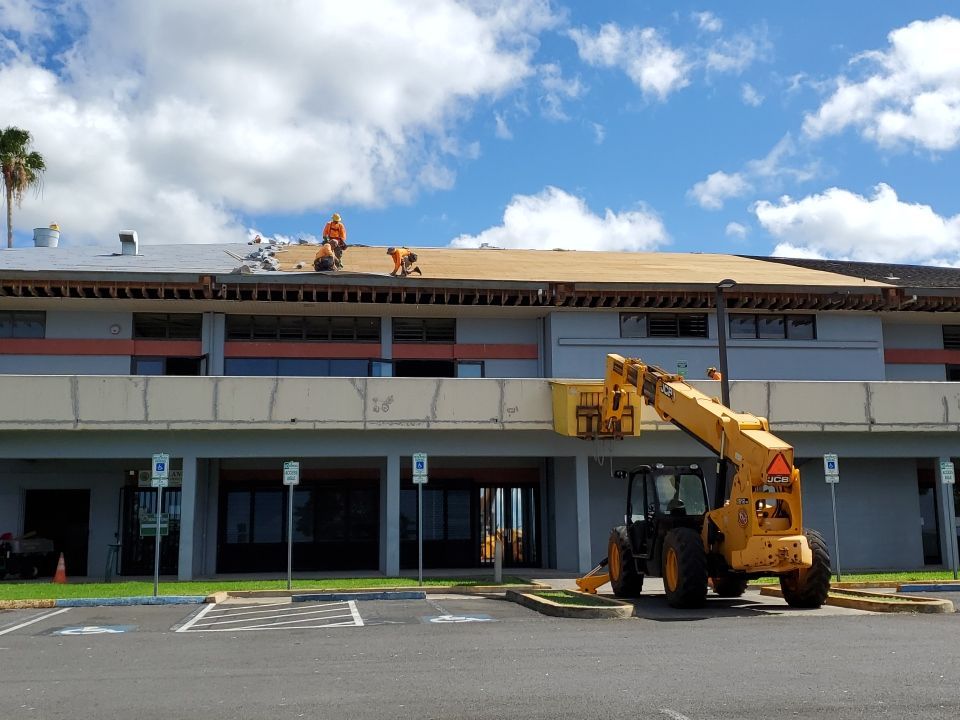 We service Maui with residential and commercial roofing solutions. Call us today at (808) 219-0300 to schedule a free roof consultation which includes an honest & professional roofing estimate, detailed photo report, and the opportunity to speak with an expert roofing specialist about your specific roof.
​
Whether you're looking to restore your old roof with a waterproof roof coating, or you need help with a roof leak repair, our team is standing by ready to earn your business. We have supported hundreds of clients through the process of filing insurance claims for damaged roofs, and we're well versed in the requirements of many of the largest homeowners associations on Maui, so you can trust that your project will be done right the first time. 
Planning a new build? We'll work with your designs and help you get a high quality roof that will last for decades.
Don't wait and let a minor repair turn into a re-roof! Missing shingles and damage should be addressed as soon as possible to prevent leaks. 
All roofs have a lifespan and will need to be replaced eventually. We make the process as easy and positive as possible. 
Save on the cost of a replacing your roof by restoring it with roof coating instead. Perfect  for Hawaii's climate, and many types of roofs. 
Insurance claim & H.O.A assistance
Insurance companies and Home Owners Associations may seem daunting to deal with on your own. Our experts are here to help.
It's recommended to have your roof inspected by a professional at least once a year. If you suspect damage, call us today and act now. 
All work performed by our roofing company comes with a guaranteed 7 year warranty on workmanship plus an additional manufacturer's warranty on materials. There are a variety of roofing materials, qualities, and options for you to chose from and we will help you determine what is best for your budget, expectations, and requirements. Many other roofing companies in Maui only offer a 5-year warranty, however we stand behind our work with the longest warranty the Hawaii roofing industry allows.  
Learn about the different roofing materials and discover which type best fits your needs. We believe in installing the highest quality material your budget can afford to ensure your roof lasts as long as possible. Not all roofs are constructed the same and there is more to a roof than what you can see from the outside.
GET A GUARANTEED CALL BACK      FROM THE OWNER
Call For A Fast & Free Estimate